Motion Your Way 2 Program - 5 SIMPLE STEPS TO YOUR CUSTOM PIECE
Create your very own custom motion masterpiece in five simple steps with our Motion Your Way 2 program. Choose your frame and add personal touches with unique arm, back, and base styles. From Power Recliners to Power Recliner with Battery options, there are endless possible combinations to satisfy your style. Click HERE to download the Motion Your Way 2 program.
STEP 1 - CHOOSE YOUR FRAME: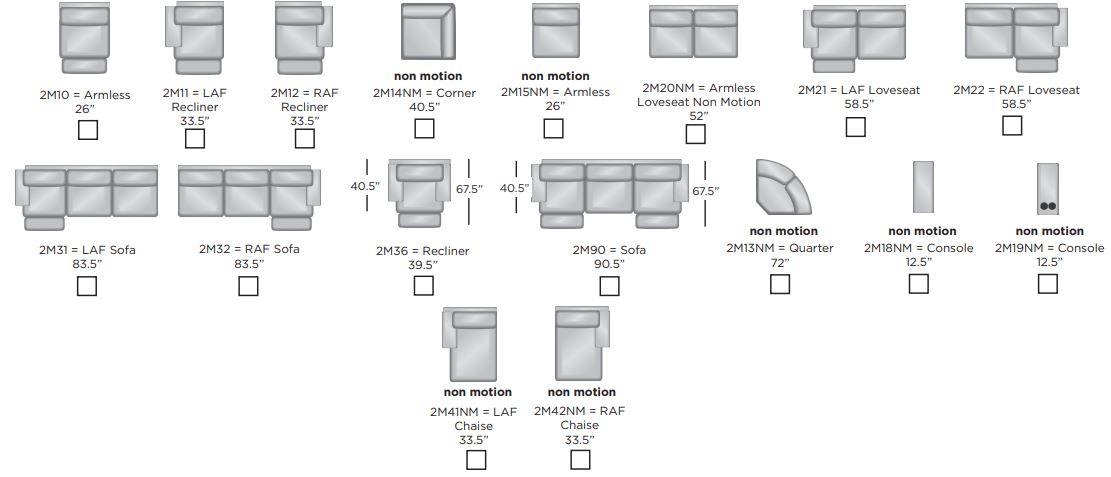 Note: Choosing motion on the left and right of any corner/quarter piece will create an obstruction with both recliners open at the same time. Dimensions will vary based on arm selection. Widths are based on the Lawson Arm and are approximate.
STEP 2 - CHOOSE YOUR ARM:

There is no charge to omit nails on selections standard with nails. There is a charge to add nails to a selection standard without nails.
STEP 3 - CHOOSE YOUR BACK: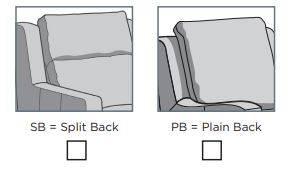 STEP 4 - CHOOSE YOUR BASE:

STEP 5 - CHOOSE YOUR POWER: