Your Way Program - 5 SIMPLE STEPS TO YOUR CUSTOM PIECE
Create a custom masterpiece with our Your Way program in five simple steps. Choose your frame and seat depths to start, and add personal flair with unique arm, back, and base styles. From traditional devotees to true contemporists, there are endless possible combinations to satisfy your personal style. Click HERE to download Your Way order form.
STEP 1 - CHOOSE YOUR FRAME:
From a chair to a chaise to a sectional, choose from 32 frames that best suits your floor plan.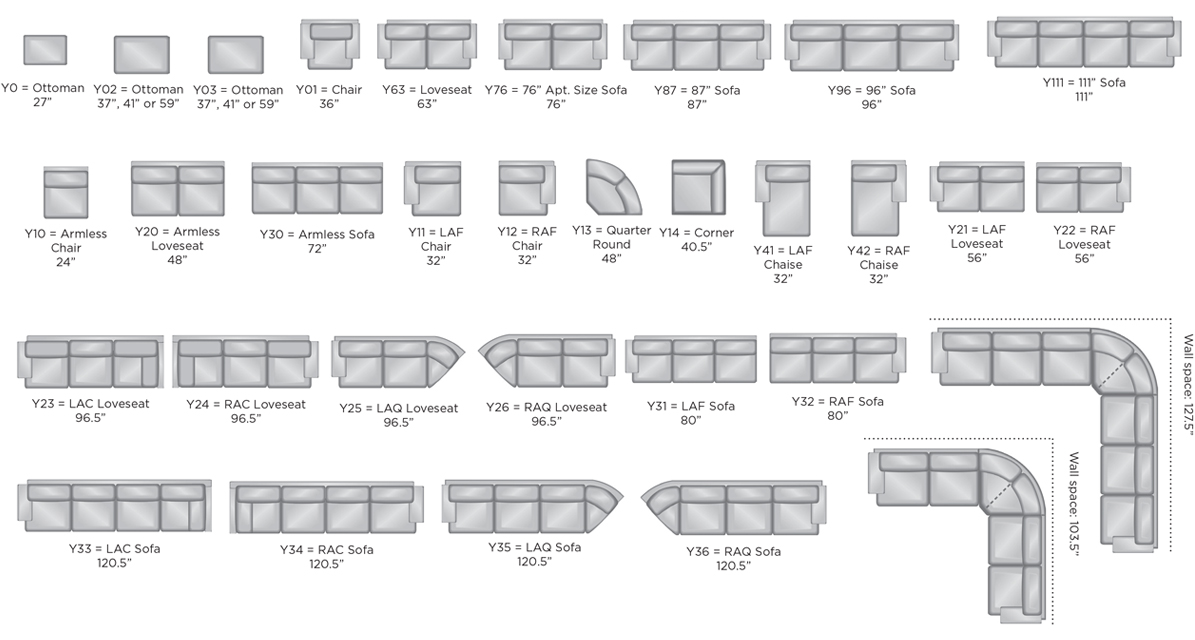 STEP 2 - CHOOSE YOUR DEPTH:
Select Standard or Deeper for your comfort level.
STEP 3 - CHOOSE YOUR ARM:
Choose from seven arm styles.

STEP 4 - CHOOSE YOUR BACK:

STEP 5 - CHOOSE YOUR BASE:

YOUR WAY OTTOMAN
STEP 1 - CHOOSE YOUR FRAME:

STEP 2 - CHOOSE YOUR SIZE:

STEP 3 - CHOOSE YOUR BASE:


STEP 4 - CHOOSE YOUR TOP: