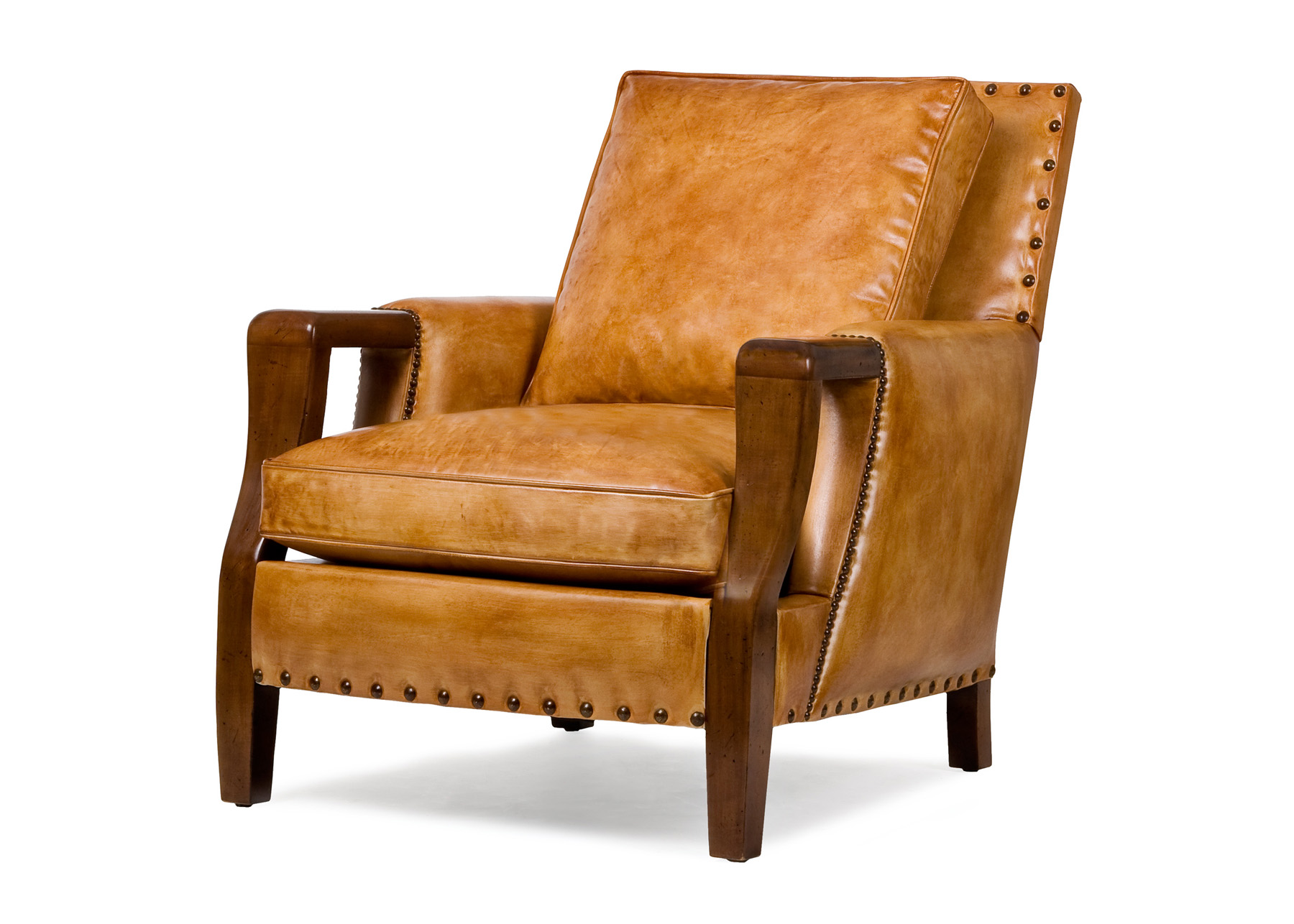 Photographed in Cameo Tan Burnished with Mesa finish.
Height: 35", Width: 30", Depth: 40"
Inside Width: 20" Inside Depth: 22"
Seat Height: 18" Arm Height: 24.5"

COM Requirement : 8.5 yds
COL Requirement : 153 sq. ft.

Standard with nails as shown. Optional no nails around base and inside back. Nails must be applied around the arms.
@Copyright 2023 Hancock and Moore